About Us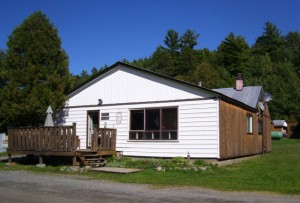 If you are looking for that perfect weekend getaway for relaxation or a vacation full of outdoor activities we welcome you to experience Emerald Lake Camp's tranquility and true outdoor adventure! The Camp dates from the early 1900's and we try to maintain the old world charm combined with modern convenience.
Outside our front door is Emerald Lake, best known for its' excellent Lake Trout fishing. It is just over 5 km long and 180 ft maximum depth with numerous small bays and inlets. From our location, there is easy access to an abundance of other more remote lakes in the surrounding area including Gull Lake which is world renowned for Pickerel fishing. Bear, Moose and Grouse hunting are also a favourite in these parts.
Off The Grid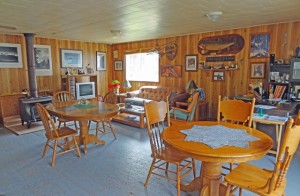 We are totally off grid and generate our own electricity. We take great pride in saying we do not offer TV, telephone, toasters, or microwaves in any of our cabins.
There is no cell phone coverage here to distract you from getaway or vacation. We do however; have wireless satellite internet, satellite TV (available in the Games Room) as well as a radio telephone which is available at the main lodge.
Our Radio Telephone cannot accommodate an answering machine so we suggest the best time to call us is early morning or early evening weekdays. We are always available by E-mail through our online contact form or at [email protected].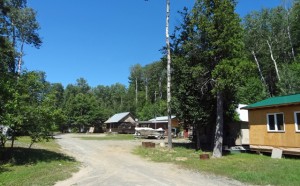 Trailer Park
We have a private section dedicated to 30 spacious seasonal trailer sites along with camping sites suited for tents or trailers for the short term travellers. Please inquire about availability.
Pets are welcome at Emerald Lake Camp. Pets must be leashed in public areas & owners must have full control of their pets at all times. Please scoop the poop!
All payments must be made by cash, certified cheque or an e-mail money transfer as we are not equipped to accept Debit or Credit cards!
OPEN MAY 1ST THROUGH TO NOVEMBER 15TH